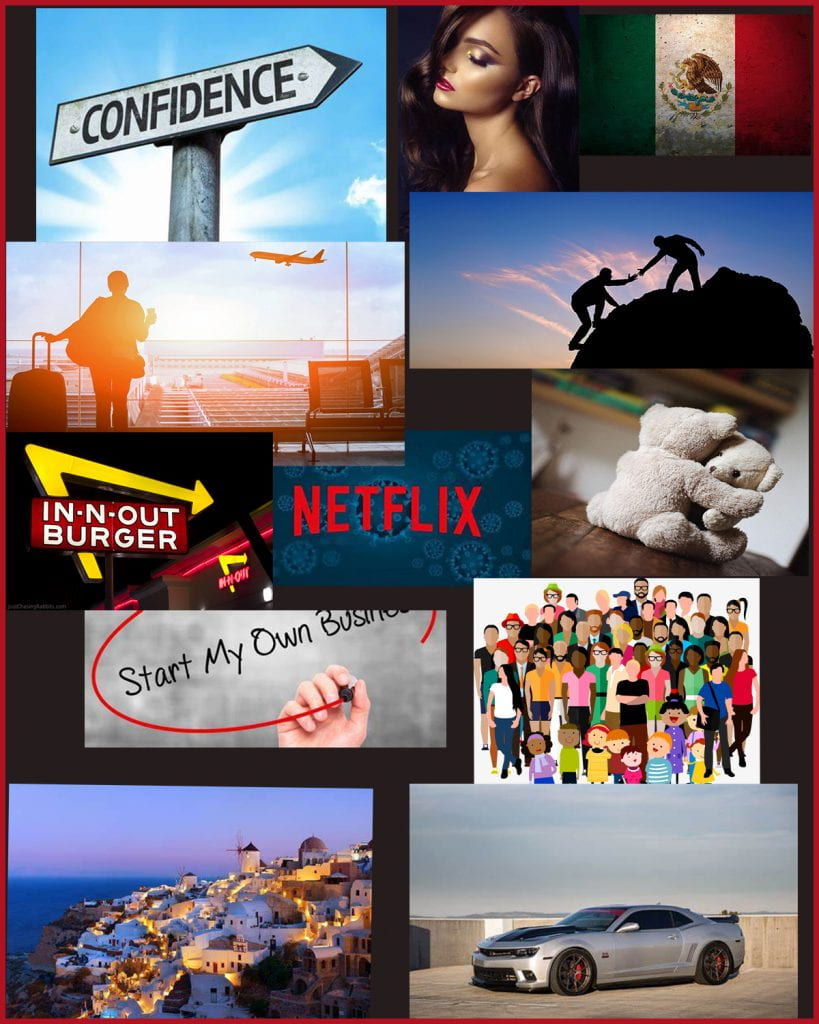 This is an all about me collage. Its a little of everything about what I like and what describes me. I am a confident Mexican girl. Confidence is one of my biggest things I make sure I have reason is because I would be so insecure I then realized I shouldn't, that I should love myself and not anyone or anything make me feel otherwise. I have a really big loving family. I have my parents 3 brothers and 1 sister so 5 including me in total. I also have my uncles, my aunts, my cousins and it goes on. My favorite is that we have family gatherings every weekend!
           I have a lot of plans after high school and in life. One four sure is having my own business. I would like to have my own makeup academy I like being involve the beauty industry. I would also like to  own many cars one is a Camaro its one of my dream cars. Traveling is also one of the things I would want to do later on in life. I have a lot of places in mind one of them is Greece. I love seeing pictures of Greece I think its a very beautiful place it would be nice  getting know how other places are. Especially trying out the food.
       I am a loving, helpful person these pictures describe things I want to achieve also fun facts about me. One of my favorite fast foods is In N Out you can never go wrong with it. On my alone time I guess you can say I love watching Netflix series, movies etc. One of my favorite movies on there is The Guilty. This concludes my all about me collage.